If my product is not covered or no longer covered under warranty, can I purchase a refurbished part?
Yes. To purchase parts, please contact Amer Networks or your nearest authorized Amer Networks Service Center.
Does my warranty cover damage caused by lightning strikes, power surges, power outages, flooding, or similar events?
No. Environmental conditions that are outside of the published environmental specifications for the product, and resulting defects are therefore excluded from coverage. You should contact your insurance carrier or your Uninterruptible Power Supply (UPS) vendor to see to see if the damage is covered under insurance policy.
Is my warranty coverage void if I modify the product?
Yes. Amer Networks does not warrant defects resulting from unauthorized modification, maintenance, or repair.
What is the warranty of the replacement part that I receive?
The repaired or replaced product is warranted under the same terms and conditions as the original product.
Will the replacement part I receive under warranty be identical to that in my original product?
Amer Networks may repair or replace a product on warranty claim with:
new product
equivalent product to the product being repaired or replaced but which have been subject to prior use or repair, or containing remanufactured parts equivalent to new in performance, or an equivalent to an original product that has been discontinued.
What happens when I call for a warranty claim?
A customer service representative (CSR) will ask you some information about your product, including its product number, its serial number, and when you purchased it, so Amer Networks can confirm your product is still within the warranty period and identify what level of coverage you are entitled to. You will be asked to describe the symptoms that your product is showing and what troubleshooting steps you have previously taken to determine that the product is failing. You might also be asked to provide some information about the product's configuration and software version, as well as your network environment or topology. The CSR will then decide if additional troubleshooting steps are necessary to confirm that the product is having a hardware failure or to isolate the failure between, say, a module in the switch or the switch chassis. The CSR may ask you to perform these steps and will answer questions you might have about how to perform the steps. In some cases, you may be asked to upgrade to a more current version of software on your product as part of the troubleshooting.
In order to help minimize the impact of the possible failure, it is important that you assist the CSR with the troubleshooting. For example, if a symptom is actually due to a configuration issue and not a hardware failure, sending you a replacement part will not resolve the issue and could result in additional network downtime for you. Once the CSR has confirmed that your product is having a failure covered under warranty and knows what replaceable part you need, Amer Networks will send you the part.
What should I do before I start a warranty claim?
Look on www.Amer Networks at the frequently asked questions to see if any FAQs apply to the symptoms you are seeing.
Look on www.Amer Networks at the latest Firmware release notes for your product to see if the symptoms you are seeing might be due to a known issue that has been resolved in a more recent version of the software.
Look at your product documentation for trouble-shooting procedures, and perform appropriate steps. You can also find the latest documentation for your product at www.Amer Networks.
If you are unable to resolve the issue, please have the following information ready before you call:
product name
product number
serial number
software version currently on the product
date of purchase and any enhanced warranty coverage
detailed description of the trouble and symptoms
when the symptoms first occurred and how frequently they are occurring
detailed description of any changes made to your product's configuration or network environment prior to the start of the trouble
detailed description of the troubleshooting steps you have performed and the results of those steps
How do I pre-register products or request warranty services?
Warranty services can be requested online or by phone.
What happens if a product is discontinued?
Amer Networks product that fails after it has been discontinued will be replaced with a new unit, a refurbished unit, an equivalent unit, or Amer Networks will credit the purchase price of the unit, less a reasonable charge. If you purchased the Enhanced PROCARE service, a new unit will automatically be provided or the customer can choose to receive the then current replacement if a new unit is not available because of discontinuance.
Are fans and power supplies covered?
Yes, for all Layer 2 and Layer 3 switches, fans and internal power supplies are covered. For all other products, fans and internal power supplies are covered for one year.
What products are not included?
All Amer Networks Layer 3 Managed Switches and Layer 2 Managed Switches are covered by Amer Networks' Lifetime Warranty. There are some exceptions to the AmerPro warranty which can be found on the product warranty Matrix.
Amer Networks products that are not AmerPro will continue with their existing warranties. Additionally, AMERPRO accessories (modules, antennas, cables, software, external power supplies) will continue with their existing warranties.
How long are my products covered by warranty?
For as long as the original buyer owns the product.
Let us discuss your project please fill up form below here
FAQ-page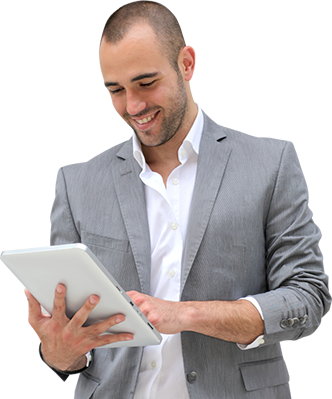 4140B Sladeview Cres.
Unit 4 Mississauga,
ON L5L 6A1
4500 140th Avenue N.
#101 Clearwater,
FL 33726